Did you know there is an increase of parents who treat their children as friends by 83% in the past decade? More than 61% of parents are closer to their children than their parents were to them, they were more fearful of their parents. Earlier parenting was more of a mother's responsibility whereas now it's more of a shared concern which is certainly a positive change in the society.
Earlier the working status of mothers scarred the relationship whereas today it strengthens it. According to a new study presented by the American Sociological Association, "supermoms" have higher rates of depression compared to working moms. Whether you are a stay-at-home mom, work-for-pay mom or a mum trying to juggle between the two, the most important thing is your own mental health which gets transferred to your children. If mothers are happy they are capable of raising cheerful children.
A mom recently shared her guilt of not being good enough for her daughter. She said she felt a strong sense of regret for enjoying outside home away from her daughter. "I enjoy working on my projects and it excites me more than making pancakes at home. Though when I share my excitement with my daughter, she enjoys them as much and has inherited similar ambitions and sees herself achieving more than me. I hope she also becomes a better mom." She shared.
Another mom shared, "I feel terrible that I am not playing enough with my 6 year old son. Though I don't remember my mom playing with me either, she was always busy in kitchen or socializing." When asked despite of her work pressure, does she spend time with her kid more than her stay-at-home mom did. She said with a rather gratifying smile, "Yes!"
Now, mothers are spending more quality time with their children than their mothers ever did because of the support they receive from their partners and other labor-saving devices. They also understand the importance of guilt free 'me-time'. David Winnicott has coined the phrase 'good enough' to refer to a basic, universally accepted level of parenting, as an attempt to remove the pressure from mothers to be flawless parents.
In the early 1900's mothers were more concerned about the physiological needs of the children and the advertisements which often reflect the ways in which the society thinks projected the role of a perfect mom with healthy kids. They appeared mostly in adverts for eggs, medicines, vitamins and protein shakes and so on. As time went by and more and more fingers were pointed at the so-called idealistic mothers when children started facing psychological disturbances and suffered from attention deficit disorders. Time was of prime importance and so was the support of spouse in child-rearing and use of labor-saving devices at home. But, this also wasn't so idealistic because the picture of a great mom was that of a martyr. The message that went out was to give up on everything to buy children's happiness and more and more mothers had fits of frustration and there was an entire era when the relationship was strewed with blames and so the free-thinking working women who gives 'good' time to her children and is present in their milestones of growth but is also independent and balanced became the more sought-after image of a happy mother.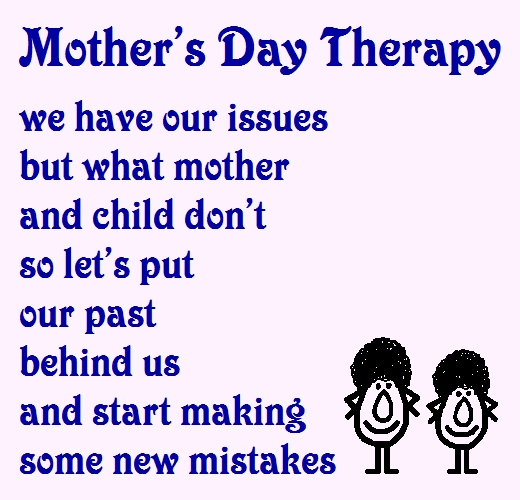 The mental, emotional and psychological needs are as important as the physiological needs of children and so it is okay to falter and fumble, it is okay to give yourself the much needed space and diversion and it is important to be able to own up to your mistakes easily in front of them. More and more mothers' support groups have come up recently for stressing on the importance of balanced parenting and getting over the supermom syndrome encouraging women to have a holistic and stress-free approach towards parenting.
On Mother's Day, this is my message to all the mothers out there…
"Lighten up moms! You are good enough. Stay happy!"
Share your stories, pictures or short video with us at giftasmile@123greetings.com or share on facebook, instagram or twitter with #TasteOfMotherhood and #123greetings and the best 3 entries will win a personalized digital album on Mother's Day. Read more.