"Love knows no reason, no boundaries, no distance. It has a sole intention of bringing people together to a time called forever." ~ Unknown
I remember how I met Naomi, my best friend and confidant. We were at a global conference of writers and bloggers. People from all across the world were present. It was stimulating to meet so many different people and know vivid cultures at the same time. Each delegate present there was unique.
We were all seated in cluster arrangement and in my group were people from different countries in Asia and Australia. Naomi was from Australia and she had a very candid and infectious smile. I instantly liked her as she was friendly and easy to communicate with.
Just when I got familiar with the group I was sitting with, one of the volunteers asked us to pick up a piece of paper from a huge bowl of folded fluorescent papers. There was 'L' written on the paper I chanced upon.
After the hustle-bustle finally, we were asked to make a word 'LOVE' and find the people with the respective letters. I was a little disappointed to get out of the comfort zone which was set by now. Naomi had also picked up 'L' so we couldn't possibly be in the same cluster.
Anyways, we all found our groups and settled down. The engaging sessions began and we were really enjoying the work when a few more delegates arrived and groups were reshuffled, "all the representatives who got 'L' have to be seated together" announced the moderator and soon I was sitting next to the most radiant personality in the gathering, Naomi smiled at me and this was only one of the many coincidences that happened in the two days that we were together.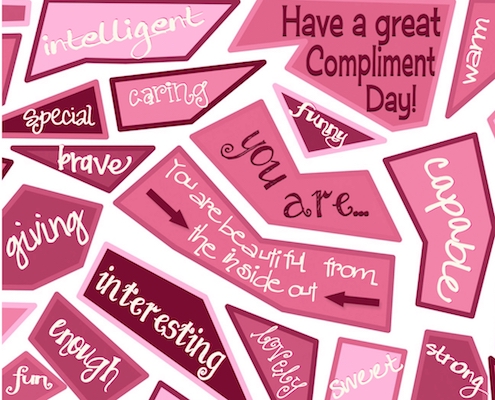 The next day the tables were adorned with alluring and exquisite January Flowers, temperatures had dropped so outbound activities were replaced by indoor games. We were in the winter wonderland. Rounds of fresh coffee and warm cookies kept us seated and focussed. I was constantly and happily distracted by Naomi's chuckles and jokes.
On the day we were to leave the place, she missed her train and she had to take a ride with me as suggested by the teammates. We ended up chatting and friendship bloomed between us. She gave me some genuine compliments which I was elated to receive.
It has been a week now and we cannot stop texting each other. Her day begins with my greetings and my days end with hers. Besides, the 'good mornings' and 'good nights' we share a joke every day. I catch myself smiling in the middle of official meetings. I almost use every waking moment thinking about her and fishing for messages that would make her day. She has a strange fascination for trucks and so I kid her by sending 'TOL' which is our own devised abbreviation for, 'Trucks of Love' and then she sends me a laughing emoticon. She takes away the edge from my most challenging days. I feel like this affair which is more than friendship and more than love would continue forever. I learned she is married and I am also in a long-term relationship. Yet, somehow it feels right.
Last night, I was out with my friends. After a couple of drinks, something came over me, I picked up my phone to text her but rather I called her up instead, it was an odd hour to have buzzed my married girlfriend but she picked up the receiver and was only listening while I whispered, "I love you." I didn't hear anything besides "hello" from the other side, which reassured me that it was her and then she disconnected the call.
I was frightened and angry with myself. I didn't know how she'd take it. I thought it was over for me because I was crossing the platonic lines. But then the mobile came to life and a message flashed, 'TOL.' I beamed at my phone and almost kissed it. I was relieved.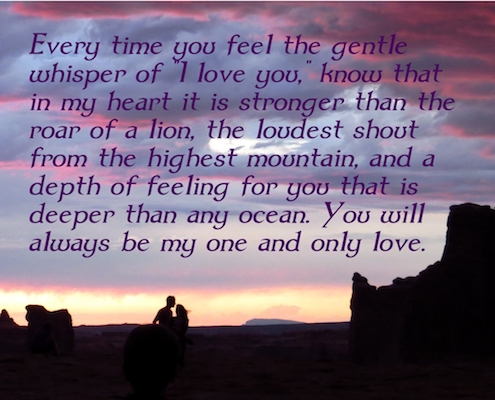 Send Whisper 'I Love You' Ecard!
Love cannot be boxed and labeled. It finds ways and means to express itself. It is unconditional and vast. The more we try to describe it the more abstract it becomes. Just feel the happiness it sprinkles upon you when it touches your heart and don't try to tame it, it is good when it is unqualified and free.
Cheers ! See you in the comments!