It's one of the greatest gifts you can give yourself, to forgive. Forgive everybody. ~ Maya Angelou
Lately, we had our biggest row and Aaliyah left for an all girls' trip. I didn't know where she was and it frustrated me further. Somewhere within my heart I felt weak and wanted to reach out to her somehow and be sorry without evaluating who was in the wrong in the first place. But, I did the opposite, letting my ego guide me, I just ignored the thought of her and went about with my chores as usual. Life goes on with or without someone even though they take away with them a big chunk of the soul.
Days passed and I didn't hear from her. I was getting worried now. But my mind argued with my better judgment, waiting for her to make the first move.
Pubs, friends, parties, work, dates and online chats nothing could take her away from my mind. But I continued to remain upset with her although the reason we fought had also slipped out of my mind.
One evening I returned home devastated and drunk. Kong was leaping with joy as usual and I pushed him away, he fell on the other side and whined for a long time. He refused to take the food and looked at me with tearful eyes. I laid my head down on the couch in the living and some tears welled up in my eyes and before it could escape Kong was by my side licking my face and I was overwhelmed by this little creature of the heavens who was so simple in loving and expressing unlike us who grow up to be difficult and complicated. It was the longest night as I waited for the morning, so that I could call her and tell her the simple thing that would save me from all the pain and free my soul forever and it was "sorry."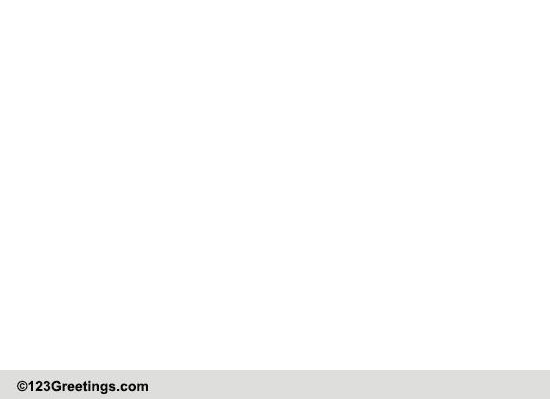 It seems like I overslept, as when I woke up, I was greeted by her smiling face and smell of bacon, an excited pup jumping all around happily and it felt like I was moving away from a nightmare into a beautiful dream. I sat her down near me and opened my mouth to say sorry but before I could, she sealed them with a kiss.
We hugged for a long time knowing very well now that we belonged together and being without each other was unthinkable.
Look at the 3 year old toddler or a pet. They are perpetually in the state of glee as forgiveness comes easy to them. Awaken that little child in you and forgive everyone who has been burdening your soul or who mean more then their misgivings.
Share your moments and stories with me. See you in the comments or write to me at giftasmile@123greetings-inc.com
National Dog Day,
August 26, 2016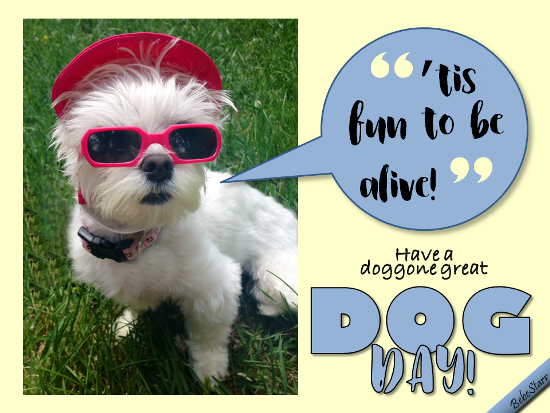 Kiss and Make up Day,
August 25, 2016