It's been a week full of celebrations, from coffee dates and dessert rendezvous to birthdays. Every get-together has brought old friends closer and stirred up a bunch of memories that we can look back on with smiles in years to come.
Since it was Donna's birthday last week, a few of us had met over coffee to discuss the plan. We wanted to make it very special for her. The meeting was chaotic, as we spoke over each other, jumping in with new ideas every two minutes. We were all bubbling with excitement. After a good 2 hours, we finally agreed on a few ideas and each person was given their responsibilities.
On her birthday night, Donna was welcomed home with a loud scream by her kids and closest friends, wearing birthday hats and blowing party horns. She was startled! There were tears of joy in her eyes as she went around the room hugging and thanking everyone. Little did she know this was the least of her surprises.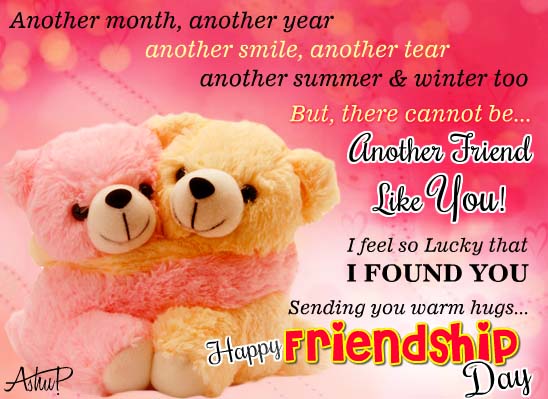 She was then ushered into her bedroom by Kate, where she found a beautiful dress and shoes awaiting her. She quickly changed into it, and Kate was able to apply her make up perfectly.
After satisfying our appetites with delicious food and tasty cocktails, Donna began opening her presents. Once her numerous presents were unwrapped, she was left with opening one of her biggest surprises. It was a gift she had been hinting at for days. She was astonished and ecstatic as she saw a glimpse of the phone she wanted inside!
It gave us all so much joy to be able to make Donna smile. It is essential to honor friends with gifts and surprises from time to time, while maintaining and showing the love, respect, understanding and faith we feel for them.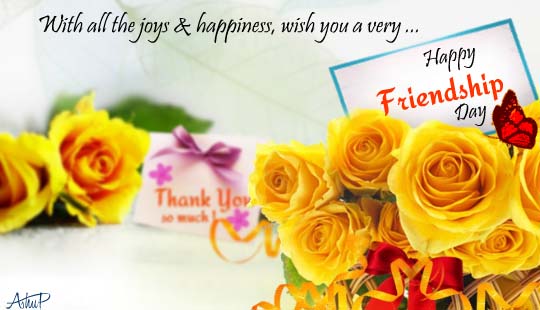 Special Thanks For Your Friendship!.
Spread the love with your friend when he/ she feels low. Even if you can't be there physically, cheer them up with silly jokes or lend your ears to their discomfort.
Respect and celebrate your friends achievements. Put them before yourself from time to time and rejoice over things that make them happy. Have faith and trust one another. Provide them with a comfortable space that will enable them to confide in you.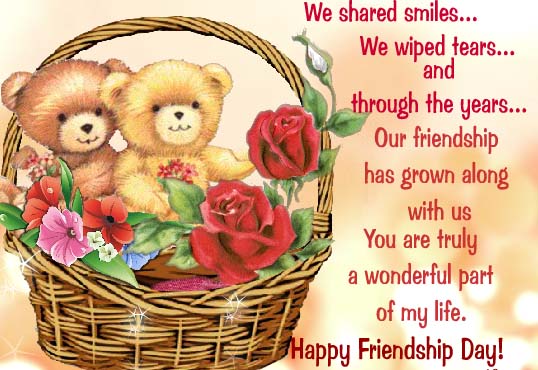 You Are A Wonderful Part Of My Life!
Understand your friend's choices and guide them in the right direction. If he/ she seems to be falling off, help them get back on the right path. They are counting on you.
Most importantly, honor your friends for being able to handle your mood swings, silliness and constant jabber. Wish them with our range of cards! Happy Friendship Day!