It's almost been a year since we started dating. I feel like I own him and all the space in his head and heart. No matter what I am busy with, he is always on my mind. Suddenly, things that were my priorities are now blurred in the light of his existence which is my only focus.
With ten minutes to midnight for my birthday, he was awake. We had been chatting at this hour almost every night. I was waiting on him and wanted my first wish to be from him.
He is an architect and was on site, working very hard on a deadline with his team.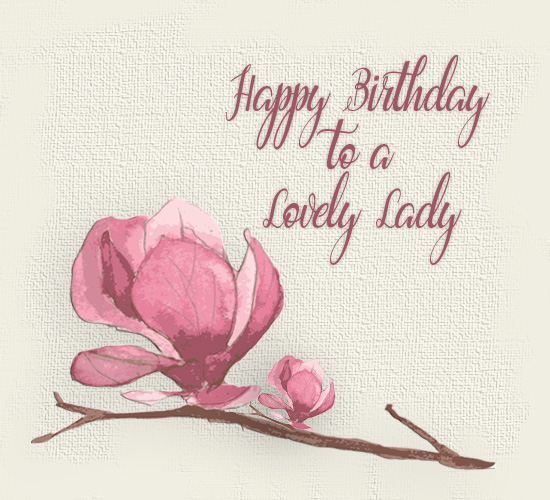 Happy Birthday To A Lovely Lady.
As I waited, the phone rang with one minute to twelve. I picked up with love and excitement, but it was my ex. He wished me with warmth. He felt as if I was expecting his call. I didn't feel like clearing the cloud. The call was followed by many others, my mom, my brother and finally my best friend who subtly asked me if he had wished me, I said no maybe he is trying and my phone is busy. I hung up and noticed, disappointingly, it was already 1 am.
I finally received a message from him saying, "Sorry hon, couldn't call tonight, still at site, too much work. Sleep well, see you tomorrow." I gasped for breath, as I read the message over and over again. He had forgotten.
I was aghast and annoyed. How was I out of his mind when he is always on mine. It was painful. Next morning I woke up to a flood of birthday greetings in my social media forums and phone. Everyone, but him. I was in tears as I left for work that day. Even though I was important for the world around me, I still felt insignificant and small.
As I drove to work, silent tears rolled down my cheeks. I wiped them with the back of my hands and picked up yet another call, without noticing who it was. It was him a part of me was relieved and yet another, annoyed. He was guilty and apologetic but I was overbearing and sarcastic. I hung up on him cancelling all our plans.
The day was ruined and I felt useless and gloomy. Part of me craving to run into his arms for reassurance and part of me begging for his attention, I stopped in the middle of my racing and directionless meanderings of the mind.
I reflected upon all my past failures in relationships. I wondered how we could get a person to truly love us? What are the rules in a relationship?
I realized, love never stays where insecurity breeds. We don't get love by begging, claiming, demanding, crying or fighting for it, we only get love by giving. Though the idea of belonging to someone is fascinating and romantic, the lasting relationships are the ones that set you free. Shed your ego to simplify relationships with your loved ones.
So, I picked up my phone and wrote, "Sorry for being overbearing, your wishes mean a lot to me. Thanks, my love."
It was one minute to midnight. I was about to doze off when my phone lit up.
"Happy Birthday my love! I couldn't be the first one but I surely can be the last one wishing you on our special day! I love you too much." It was from him. I smiled.