St Patrick's Day is around the corner and it's time once again to join in the lively celebrations! Do we really need a reason to get out of the house? I surely don't but in case there are any doubts still lingering in your mind, here are a few reasons that may compel you to revel in this Irish holiday on March 17.
As many of us know, this day celebrates Saint Patrick, the foremost patron saint of Ireland. It is a day of jubilation and festivities around the Irish Spirit, giving people a chance to learn more about the culture from a different country.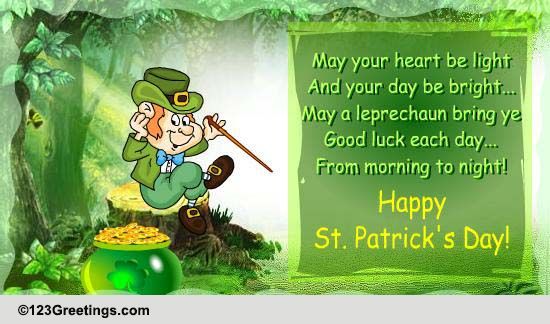 St Patrick's Day lets you embrace the Irish-ness (real or imaginary) within you! Even though the biggest celebrations occur in Dublin, the Luck O' The Irish is spread all around the world as they celebrate with parades, events and costumes. Istanbul, Turkey celebrates St Patrick's day at the James Joyce Irish Pub, with dance, music, Irish food and ample beer! Auckland, New Zealand holds a St Patrick's Day Party and its Sky Tower is lit with Irish colors.
For all the people in New York, you cannot miss the St Patrick's Day Parade! It is one of the biggest events held in March. The march begins at 11am from 44th Street. Passing a number of tourist attractions such as St Patrick's Cathedral and Central Park, it winds up at the American Irish Historical Society on 80th street!
Lastly, there is a whole lot of green on this day! It is perfectly acceptable to dress up as a leprechaun or to don up in your stylish green dresses and shirts. The Shamrock, an iconic symbol, must be a vital part of your outfit!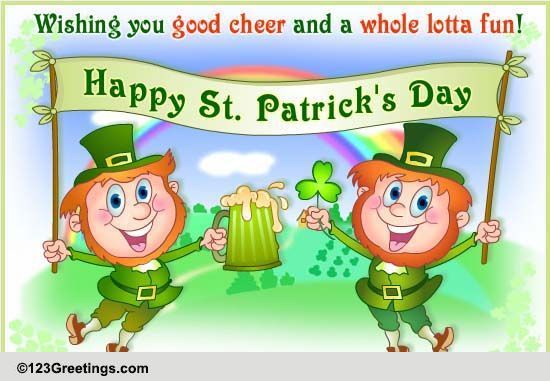 I sure am looking forward to taking part in some of the St Patrick's Day celebrations in New York. I hope I was able to convince you to do the same in your city! Tell me what you got up to this Patty's Day in the comments or mail us at bob@123greetings-inc.com.
Don't forget to spread some Irish Cheer with our St Patrick's Day e-cards!