Dad rocks! Before Summer is officially announced we have an important day to paint the town red, the Father's Day. Lately, we invited many of our users to share one memorable and most cherished advice their dads have given and we are overwhelmed at seeing the beautiful responses which portray how important is the role of dad in our lives. The 10 best advice shared by Dads has been posted last week and here are some more to send you back in the memory lane and reflect upon the love of your old man.
Daniel Gray With His Dad
Daniel Gray, a 10 years old little boy shares his love and thankfulness for his Dad. He says,"My dad is the best dad ever living on earth. He is the best because he always plays with me, teaches me new things, helps me with any obstacle in my life, and would do anything for me. He plays baseball, soccer, golf, hockey, and even video games with me. My dad has taught me about science and the importance of doing well in school. The best advice my dad has given me which I will always remember is to respect girls. The biggest obstacle in my life, my dad has helped me with is learning how to be responsible and raise my puppy. The best thing about my dad that makes him the best dad in the world is he always makes me laugh, he cheers me up when I'm sad, and he always gives me big hugs & kisses. I am the luckiest kid to have my dad who is the best dad in the universe."
A special greeting for Daniel's Dad here: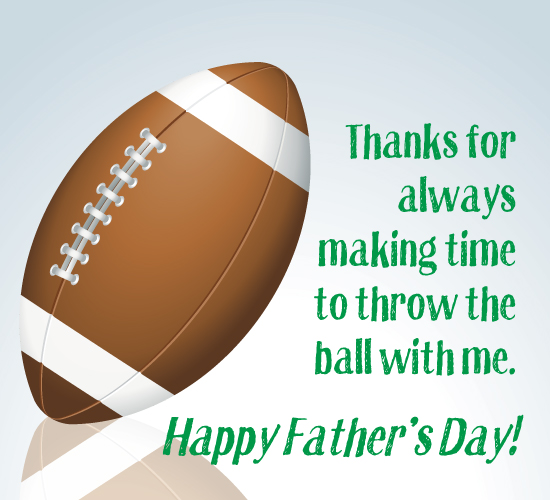 Marsha Miller from Fairmount, Indiana recounts her Dad's words which are with her all the time, "If it is worth doing, it is worth doing right!"
A special greeting for Marsha's Dad here: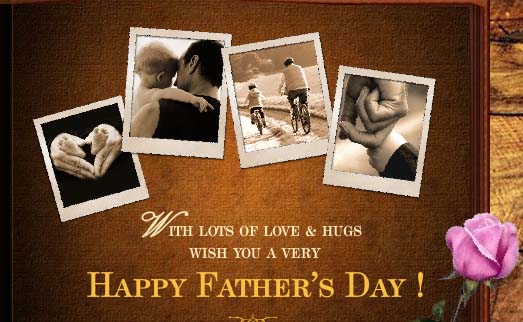 Maja says that her dad always said, "Don't ever get used to bad things!"
A special greeting for Maja's Dad here: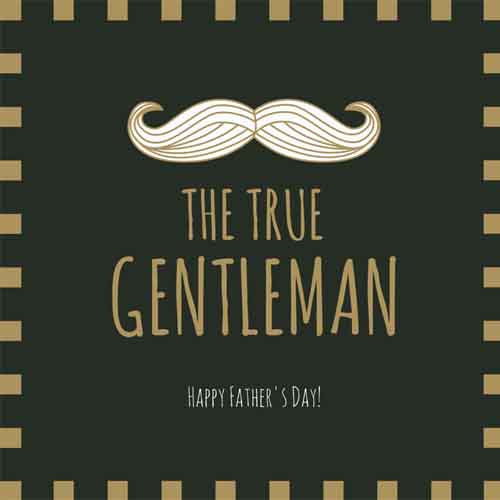 Linda Ness shares that her Dad always said, "Be kind and work hard!"
A special greeting for Linda's Dad here: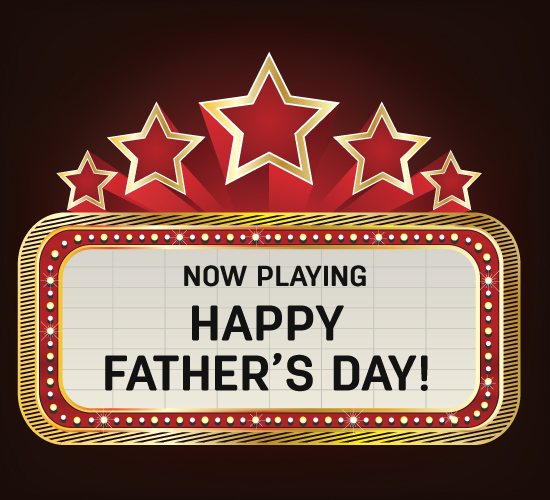 Jasmine Ann shared her Dad's message, "He told me to always help people who are needy and to always forgive and respect others."
A special greeting for Jasmine's Dad here: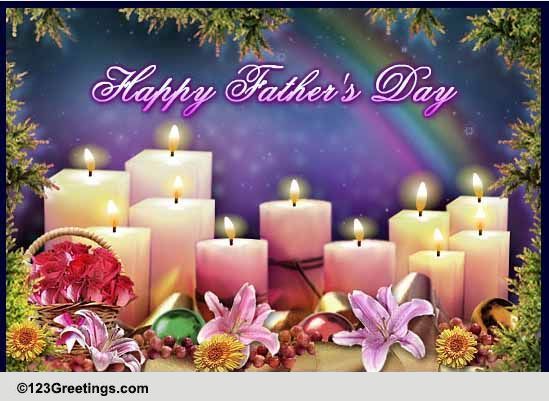 Yashley Triv shares her Dad's wise words which helped her take responsibilities and decisions in her growing up years. He said, "You owe it to yourself to get the best possible education."
A special greeting for Yashley's Dad here: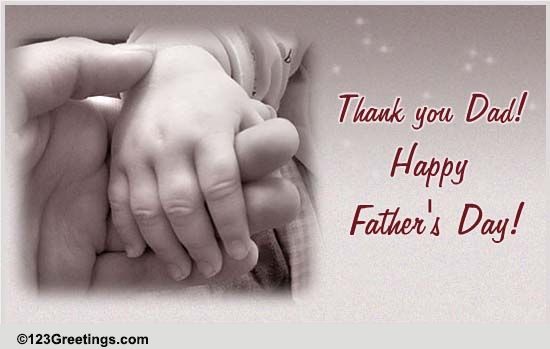 Trishla Garg shares "Dad always said to stand up for yourself without expecting anyone else to do so which made me independent in life."
A special greeting for Trishla's Dad here: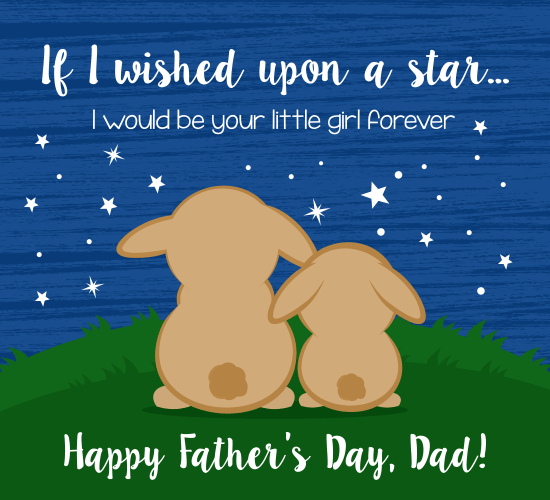 Shryja recalls fondly her childhood days and her father's loving words, she shares, "My dad said to both his daughters, 'you are my lionesses,' which instilled a strong sense of assertiveness and power in both of us. Whenever we would complain about the world and the dogmas prevalent, he would say, 'if you wish to change the world, be someone whom people would listen to with their hearts.' So we always preach what we can follow else we remain silent and his guidance constantly pushes us to become better and better."
A special greeting for Shryja's Dad here: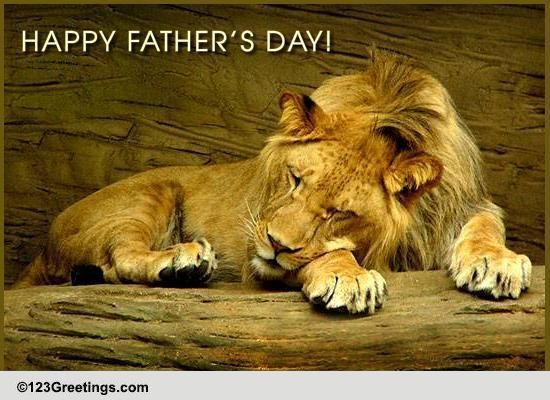 Seema Gupta from India shares her Dad always inspired her and said, "do something great and make us proud one day," she has now achieved great heights of success and has made her parents happy and content . The words of her Dad always kept her going.
A special greeting for Seema's Dad here: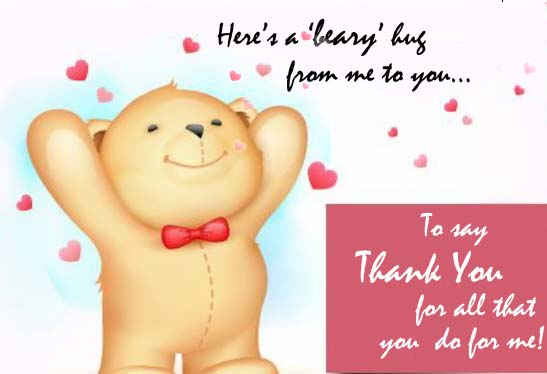 Shanti Arvind Narvekar gives a beautiful message to her Dad, she writes, "My strongest Pop, You have been a powerful influence in our growing up years. Humility has been your best asset. You always cared to see smiles on our faces. If things looked bad, you inspired hope. Although you were not wealthy in terms of money, you never made us feel short of things. Life was a roller coaster ride with many ups and downs but your demeanor has always assured us of abundance and we never felt the lack. You made us realize that the true richness is always in the mind. You asserted that there are no short cuts in life and the real purpose of life is to serve, to be of use, to be accountable.
Fathers are said to have a special spot for daughters. Dad, you are awesome. We always reminisce the good times we shared. We confess that there were times when we misbehaved or failed to express our gratitude. You've helped us to get off the ground and fly high, and you made us discover our own pride and self-esteem. We know that mom and you tried to teach us from early on that no matter how fortunate or talented we may be, success in life is a product of sweat & hard work. You hooked us on to good reading habit because you said, reading is a best indoor sport and it jogs the mind. We grew up in a home with educated parents and shelves full of books.
Dear Dad , we are aware that you had to curtail many of your special needs to fulfill obligations toward us. Once a parent is always a parent, but now that we are married and settled, it's time for you to solely look after yourself; enough of us! You know, even if you were not our father, we would still love you for your excellent qualities. On this Father's day, we thought of giving you something you always loved; you loved to see happiness radiating from our faces. We joyfully give to you our heartfelt gratitude for being our Dad.
You are simply the best in the world. What more can we ask? We already have you.
A special greeting for Shanti's Dad here:
It's your turn now, see you in the comments or you could write to me at giftasmile@123greetings-inc.com.