"Don't compromise yourself. You are all you have got."- Janis Joplin
The most valuable side of a woman is her femininity which encompasses her sensitivities and her intuitiveness, her emotions and her nurturing side. But this does not imply she is weak and can be sabotaged, she is assertive and she has it all to be an equal contributor in this world.
She gives shape to everything that is; you give her a piece of land and she gives you a home. Women are special and womanhood has to be celebrated, she multitasks all the time and yet smiles at the end of the day to brighten up your day. She cribs sometimes because all she needs is a shoulder to lean on. She loves to be loved and that's a woman. She has it all within her and yet she gives way to her vulnerabilities to shine forth.
Earlier women who were in support of the Feminist movement were considered as men-hater but it's not true now. Women are cool and propose to create an International Men's Day as well. We spoke to three phenomenal women who are CEOs and founders of successful organizations and are one hundred percent sure about themselves. They are sending down the elevator to other women who need to come up and realize their true potentials. These women are dedicated moms, business owners, loving wives and confident singles. Here they are opening their hearts and sharing their message with you all.
Sherry is a life-coach and founder of Inner Rhythm, a Melbourne based company and works with prisoners and once one of the inmates told her, "Ah! you are such a feminist!" and she asked him, "Do you believe in women having a right to education?" He said, "Of course!" She said, "Do you think women have the right to vote?" He nodded in agreement. She continued to ask, "Do they have the right to marry who they want and practice their faith and wear whatever clothes they feel comfortable in?" He said a resounding yes to all and then she smiled and said, "Well then, by definition you are a feminist because the feminist movement is about having equal rights. It's not about hating men."
Sarah Cordiner, CEO of Main Training and founder of Edupreneur Awards says the comparison is not with men but with the limits of her own potential that inspires her to be better and celebrating womanhood does not imply hating men. She says, "We appreciate both equally as both are equal contributors in the world."
Mireille Toulekima, Founder and Managing Partner of the Oil and Gas Company MT Energy Resources located in Perth Australia says, "We are not born to be perfect but to be real and men appreciate and support this aspect of ours. Today women have attained the equality but what needs to come to parity with men is their confidence. We want women to be bold enough and enter the board rooms with self-assurance, negotiate their pay, justify their leadership positions and never give in to vulnerabilities." She says, "Capitalize on your femininity but be bold and confident."
Watch what they have to say!
International Women's Day!
Send Greetings To Special Women In Your Life !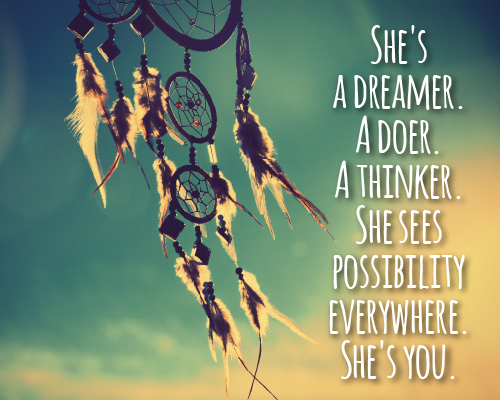 Happy Women International Day! Celebrate with boldness and confidence!